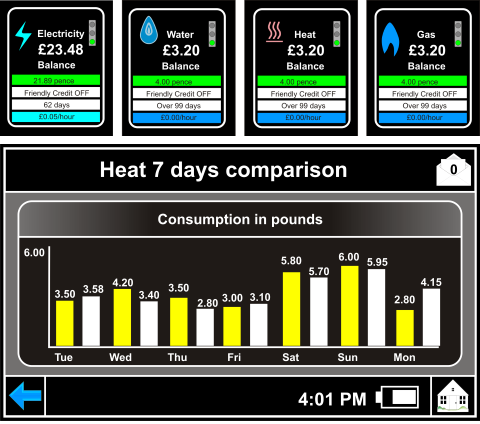 LanTen provides Landlords, who deliver energy to their Tenants through a Community Energy network, with a comprehensive Heat and Energy Metering and Billing Service designed to reduce their administrative burden and eradicate payment shortfall.
About Our Energy Heat Meters
LanTen Energy and Heat Meters are RHI approved EN1434 & MID Class 2 compliant. All our electricity meters are Ofgem/NWML approved.
Metering and Billing for Communal Heating Networks
Our Energy  Heat Metering and Billing services are focused on the delivery of innovative metering and payment systems for Heat, Electricity, Water (Harvested/Grey water) and Gas via the state of the art HeatPlus™ system.
LanTen's wireless Metering and Billing solutions are particularly appropriate to new-build housing developments, where energy is delivered via Communal Heating networks. Our solutions are suitable for both single and multiple fuels, and our user friendly systems can accommodate both monthly billing and pay-as-you-go modes. The utilisation of wireless technology allows the Home Energy Centre to be positioned anywhere in the property, without the need for additional wiring. Find out more about:
Metering & Billing Services for Landlords
Our tenant heat meter services
Communal and district heating systems explained
To find out how LanTen's Heat Meter services could benefit your business, call: 08454 707 222 or click here to send us a quick email